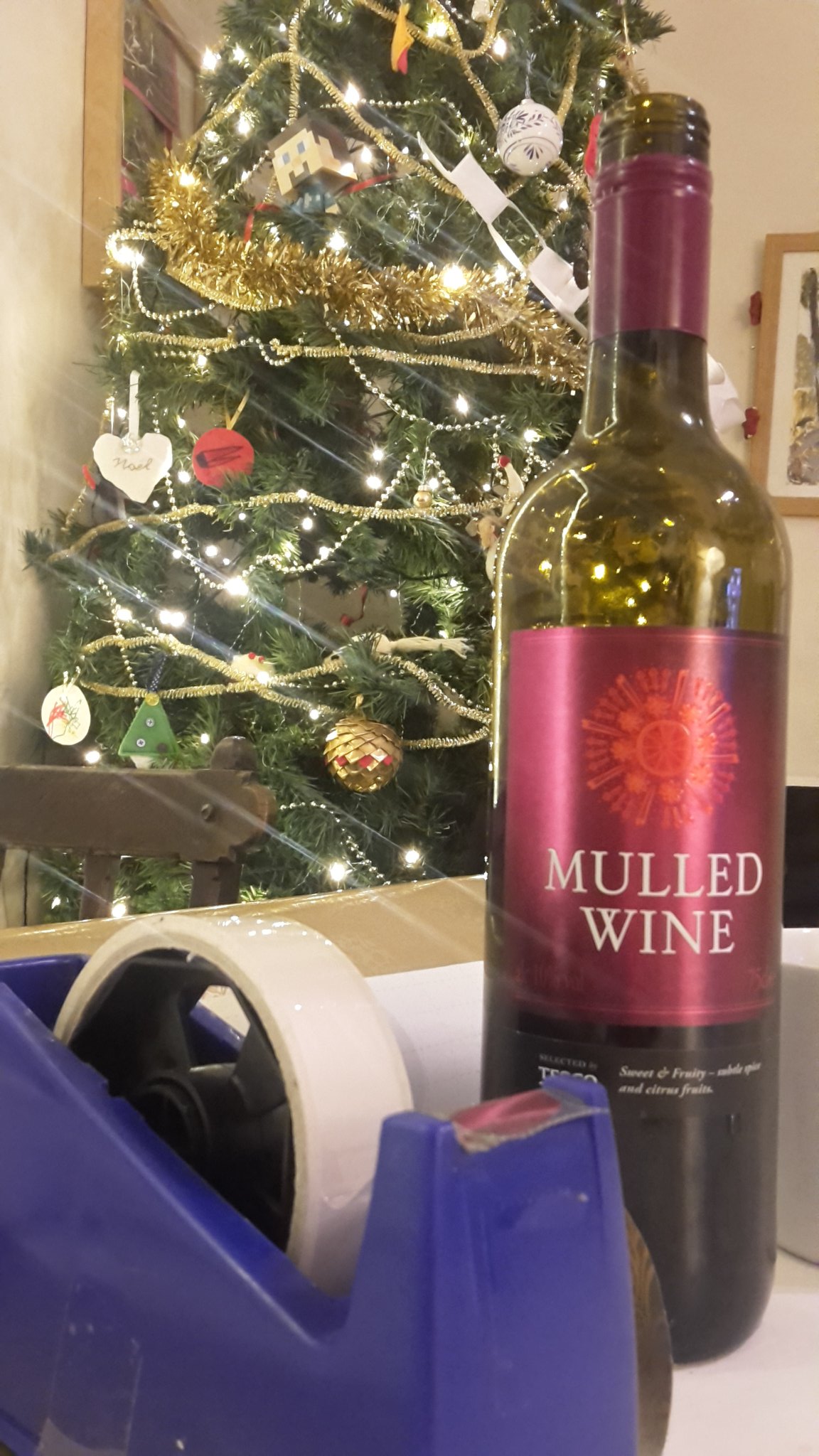 Why hello - it's Tabitha here.
I hope you are all getting that cosy festive vibe, even if you 'do' Christmas or not, I adore the twinkling lights and good cheer that accompany this wintry time.
I am lucky enough to live near Edinburgh and the centre of town really does get into the Christmas spirit - with the outdoor fair, the shows, fairground rides and the lights, it really is spectacular.
My favourite thing of all though, is to light a fire, get the mulled wine bubbling and pop on some carols to sit and wrap up presents. I really do adore it - that and Christmas crafting. I usually bake some traditional sweeties like
Scottish tablet
and make little
origami boxes
for them. This is a lovely thing to do and doesn't cost a lot of money if you have lots of people to find gifts for or are on a budget.
Also - it is of the utmost importance that all confectionery be sampled for quality control ;)
To bring more festive cheer, I'd like to share my
orgasmic Christmas offer
with you - this year has been pretty exciting for me, I was named ETO best Erotic author 2016 - We had a table full of Brit Babe nominees at the ceremony so it was such a delight to all go up together to get the prize, and my
Ruby Glow
vibrator won an award recently too, and was featured on this morning with blimmin Philip Schofield! My childhood crush - imagine that :D - did you know that the Brit Babes helped with designing this sex toy? What awesome friends I have 💗💗
Me n Phil ;)
To celebrate, I am offering £5 off your own
Ruby Glow
with Free P&P *and* a mystery gift! Read all about it and
buy here
. Who *doesn't* want hands-free orgasms at Christmas time ;)
Thanks for stopping by! I hope you have a lovely lead up to the big day x xx
The Brit Babes, Kay, KD, Tabitha, Lexie and Victoria partying at the ETO Awards!